Zombie Paintball By State
Let's face it…to those of us here at ZombiePaintball.com, there's really nothing scarier, and nothing that illustrates the Halloween season, more than zombies. The idea of re-animated corpses coming back to life long after shuffling off our mortal coil and seeking victims to add to their ever-growing ranks is something that has been immensely popular in horror movies for decades, and ZombiePaintball.com offers fans of the macabre the chance to easily track down Halloween events and attractions in their area featuring these diabolical undead creatures.
Attractions By State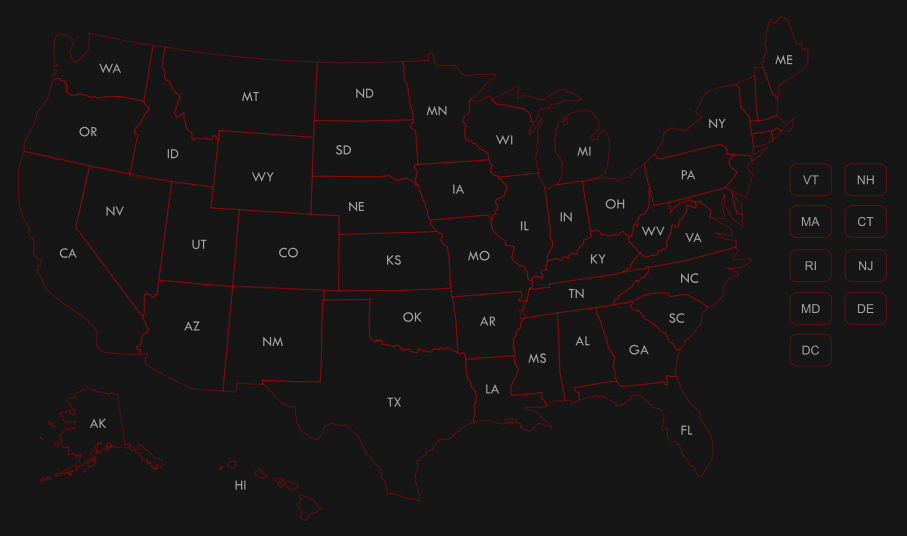 ZombiePaintball.com allows users to browse their massive up-to-date database for a variety of zombie-themed Halloween activities in their area, with the ability to search by both state and town, ensuring that fright aficionados can track down the right event at the right location, each and every time. Seeking a haunted house infested by the undead? A corn maze covered with cannibalistic humanoids? Or even the hottest, newest attraction on the market- the infamous "zombie hunt," which puts participants in the shoes of survivors of a biohazard-spawned plague of re-animated ghouls, with nothing but their wits - and some simulated firearms - to keep them alive against the nightmarish onslaught. So by all means, check out what ZombiePaintball.com has to offer…if you live long enough!
Attractions By Province