Zombie Princess Diana Costume Attracts Outcry
October 3, 2018 By Victor K.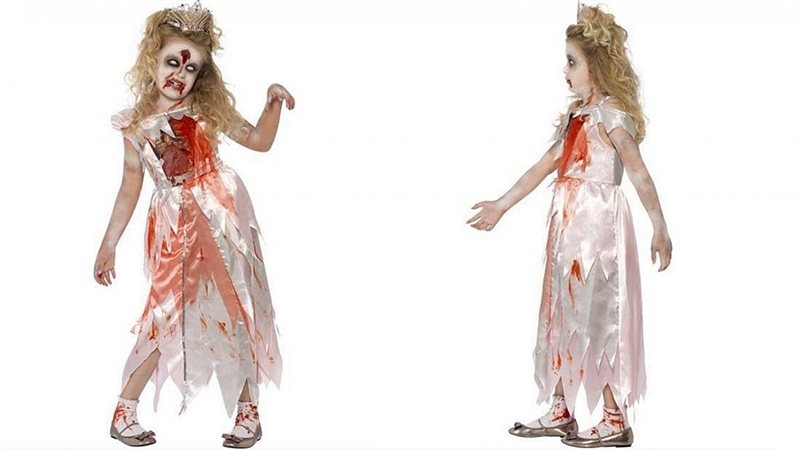 "Sleeping Zombie Princess" from Party Pieces is removed from website after controversy sparks.
Photo by:
Party Pieces
"Sicker than Sick" is exactly what Simone Simmons a psychic pal to the late Princess Dianna described the dress costume being sold by Kate Middleton's mum – Carole Middleton. Carole calls the piece 'Zombie Sleeping Princess' in her Party Pieces website.
The dress is white and is covered in fake blood and also show's part of the princess' ribcage and other organs. Simone branded the piece warped and twisted and hoped that people boycott Carole Middleton's website. She added that the party company was scrapping the barrel as a way to say that it was stooping too low.
The party company was selling the dress for £10.99 (about $14), but has since removed it from the website after major controversy. It described the dress as a not so pretty princess costume, featured with blood stains and a jiggered skirt. The top is printed with a gruesome ribcage and organ print adding that the princess will be the scariest in any Halloween party.
In the comments below weigh in! Did they go over the line with the "Zombie Sleeping Princess" costume?