Zombie Movies and Television Shows Streaming on Netflix Right Now
June 6, 2017 By Chelsea T.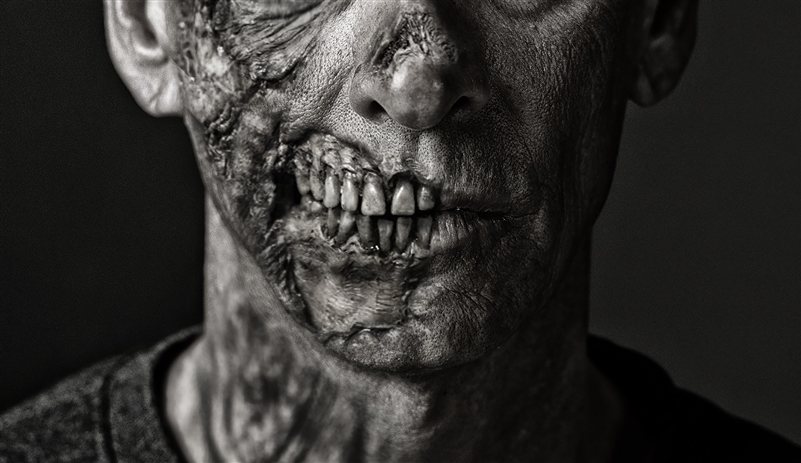 Photo by ayoubZineLaarab, via Pixabay
Photo by:
https://pixabay.com/en/zombie-death-dead-day-of-the-dead-1801470/
If you're a fan of the undead like we are, you know it's tough sometimes to find the perfect zombie movie or television show. Especially after shows like The Walking Dead, it's hard to come even close to the AMC hit.
For those interested in checking out some blood-hungry films and shows to binge watch this month, check out our list of zombie-related flicks on Netflix right now.
Television Shows:
The Walking Dead
- For those who want to watch it again, because we're guessing most zombie lovers have already seen it!
Santa Clarita Diet
- A humorous twist on a zombie television show, starring Drew Barrymore.
Z Nation
- Only one man is immune when a zombie virus begins to spread. Three seasons available on Netflix.
iZombie
- Who knew that turning into a zombie could also turn you into a brilliant detective?
Dead Set
- Contestants are competing on a reality show, while a Zombie Apocalypse takes places outside the walls of the television studio.

Movies:
The Rezort
- After a global zombie war, those that survived are sent to a luxury island resort and hunted by tourists.
Dead Snow: Red vs. Dead
- Nazi Zombies? A medical student gathers an army to face an undead battalion.
What We Become
- A normal middle class family realizes maybe their problems weren't so bad, but only after a Zombie Apocalypse occurs.
Wyrmwood: Road of the Dead
- Taking place in the Outback, a man must save his sister from a mad scientist who has been conducting experiments on plague survivors - turning them into flesh-eating zombies.
Condemned
- An urban area has been taken over by a zombie virus and those living inside a run-down tenement building want nothing but to be able to leave.
Have you watched any of these movies or TV shows yet? Let us know how they are by commenting below!