Get your Zombie Fix with these Netflix Movies & TV Shows!
October 4, 2016 By Chelsea T.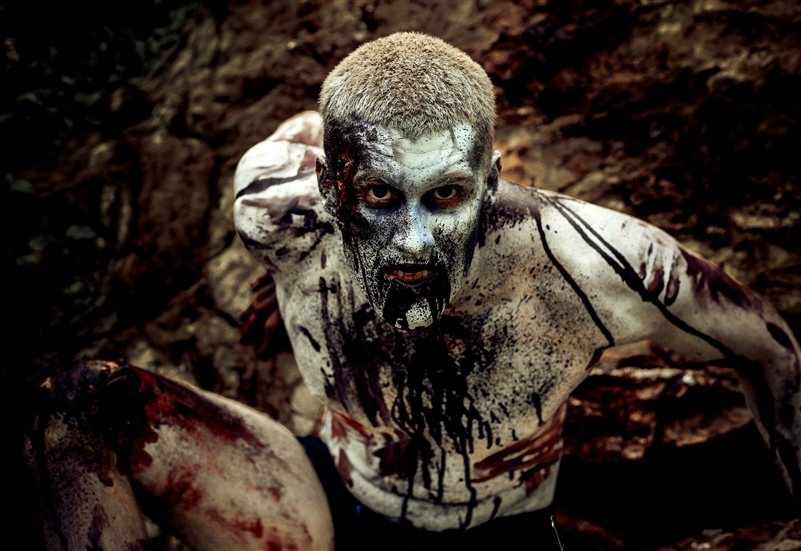 Photo by lanakhvorostova, via Deposit Photos
Photo by:
Deposit Photos
We're in full Halloween mode here at ZombieAttractions.com! There are a ton of events happening throughout the nation that offer fun with the undead, including Zombie Hunts, Runs, Paintball and Shootouts.
Another fun way to celebrate the Zombie Season is to indulge in some Netflix movies and television shows that feature anything zombie-related! Check out the list here to take a peek at what's streaming on Netflix this month:
The Walking Deceased
Z Nation
The Last Days
Tomorrow, When the War Began
Flu
Wyrmwood: Road of the Dead
Dead Snow: Red Vs. Dead
After
The Colony
Stake Land
Odd Thomas
Dark Skies
iZombie
Navy SEALs: The Battle for New Orleans
Bunks
Kill Zombie!
Mummy, I'm a Zombie (Cartoon)
Zoombies
[Rec] 4: Apocalypse
The Horde
Condemned
Dead Set
Pandemic
Monsters
Monsters: Dark Continent
Contracted
Contracted: Phase II
Zombeavers
Television Shows:
The Walking Dead (6 Seasons)