Attention Lovers of the Undead - Order Your 'Stuff A Zombie Animals' Today!
February 14, 2017 By Chelsea T.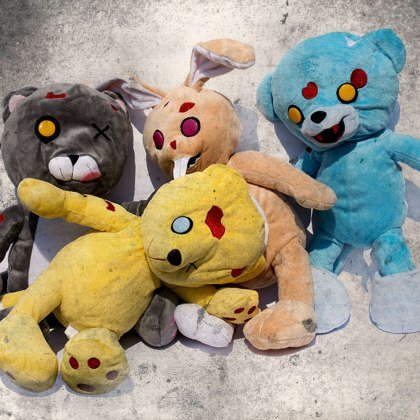 Photo by:
Bobby K Entertainment
Created by Bobby K Entertainment and based out of Big Flats, New York, the Stuff a Zombie Animals are the ideal gift to yourself or a loved one who enjoys all things zombie as much as we do.
Similar to 'Build-A-Bear,' but with a scary-good twist, Stuff a Zombie allows individuals to choose an animal of their liking and then stuff it and place a spider inside for bad luck.
Then your animal of choice receives a bloody t-shirt to wear, followed by a death certificate for you to take home. After a while, you could have an entire collection of undead plsuh zombie animals!
If you know someone who is a die-hard zombie fan, the Stuff A Zombie animals are a great, unique gift idea that is sure to impress!
Click here to order your Stuff a Zombie animal today!